First, what is a choir? Choirs come in all shapes and forms, but my pop choir, Local Vocals, is a group of enthusiastic people who share a love of singing and music and who join together regularly to work hard turning harmonies and melodies into something beautiful which they then share with their friends, families and community. Making music with a choir is a sociable activity. An evening, or couple of hours out of your day, doing something fun, challenging and productive.
If you are a member of a choir, or aspire to be at some point in the future, read on to find out why you should go to the pub for 'social night' or join in whatever social activity your choir arranges.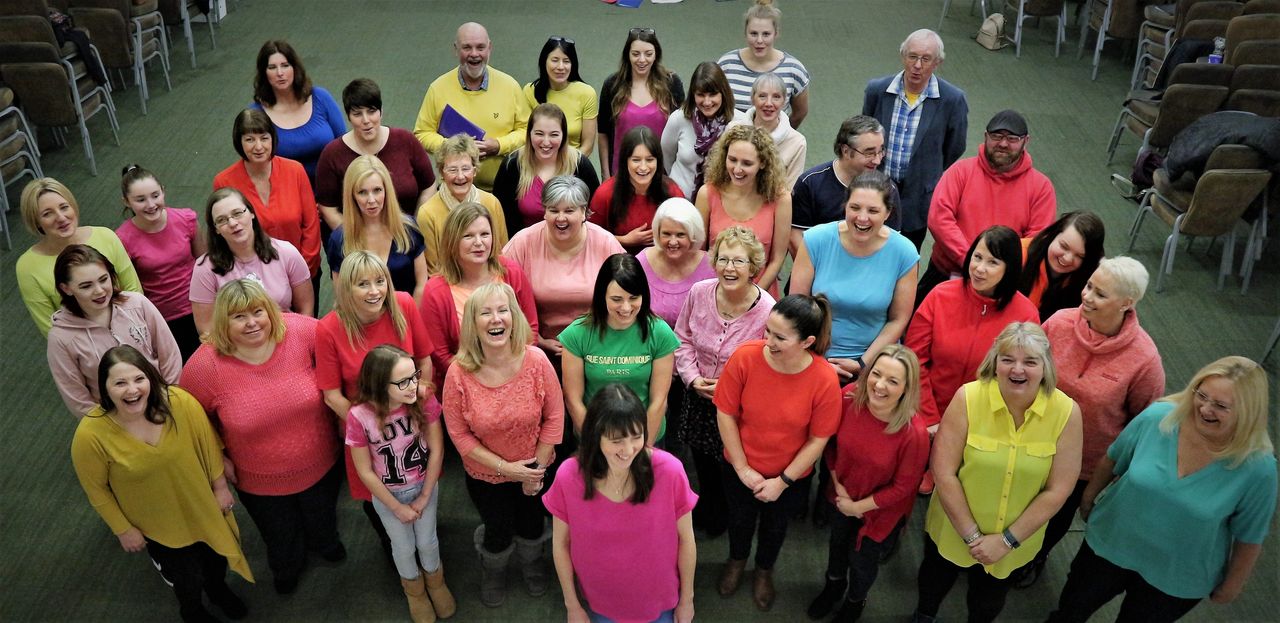 The benefits of singing in a choir are numerous, including improved confidence and self-esteem; focusing and perseverance to achieve something; improved non-verbal communication; collaboration; meeting like-minded people; release of feel-good hormones; making friends; enjoying company; and having fun. These are the benefits we experience by just attending rehearsals, but some choirs, mine included, have social evenings or activities from time to time, which are not only a heap of fun, but also have their own set off benefits! 
By joining in the social activities, like the Local Vocals pub night, we get extra helpings of communication, laughter and company. Not only this, but by giving ourselves space outside of the rehearsal, to talk together and spend time in one another's company, we deepen our connection, communication and friendship, strengthen our bond as a group of singers and hopefully improve our ability to sing together, I mean really 'together'. Finally, who doesn't want more friends?! Seriously, this is a way to combat loneliness for some people which is fantastic and important.
Our rehearsals are on Thursdays so it happens that our post-rehearsal pub visits fall on the pub's acoustic night so we get to join in with a sing-song with the singer and guitarist who's there to entertain the drinkers. I love to see the smiles on my singers' faces as we all sit, spend time and chat together over a drink.
So please, go to the pub, go out for afternoon tea, sing karaoke, gather at someone's house or have a cake night and stay back after the rehearsal to eat loads of cake together. Join in, remember those activities are as important as showing up to sing and encourage the quieter members of the group to stay too.
I'd love to hear your stories of choir socials, so please get in touch!
#letsmakesomenoise